We all knew it's very hard to run a chat site. If you are not aware of our struggles that we had in 2018. Let me break this down for you guys in pieces.
Chat Development:
2017 was our best and worst year, we had to go through  lot of changes and adaptation. When we own a chat website, it is very important to have a very well-built chat software which satisfies  our chatters. To know more about our past chat software we used to have in our zozo-chat.com and chatzozo.com, read here
Now you know the whole story of the flash chat and what happened to the flash chat room we used to have in our pages. Then we started to use a new chat software which is developed by Stelivo Company (Schat). While in the middle of using their Schat for few months  they stopped hosting chat room for others to avoid the competition like zozo. In the meantime we did build our very own chat software that can handle text chatting, audio sharing, image sharing and video chatting. Yes it had very limited options when we first released it at very first time.
Later we made a lot of changes in our chat software. In the mid of 2018 we started to build another new chat software which uses advanced software technology and adapts to current revolution in internet. But, it did not go well as we expected. Anyway we found lot of new bugs while building our own chat from scratch, yes this happens to all software company when developing a brand new software for public use. Our main aim is to provide a better chat environment for users who like to spend some time chatting with strangers or friends. If you have a word with few of our vip or regular, sure they will give you more information about your beta releases and failed attempts.
Here is another blog post "delay in releasing new chat UI" , which explain why there is a delay in releasing our new chat software. We can release the bugged version of the chat without fixing everything but, it will compromise the chat safety and hackers can take control of our chat room if we have security bugs. When we release our new UI, we will make sure it works better without any bugs or security issues. Whenever we make new changes in our new UI, it leads to new bugs and takes time to do real-time testing in all devices (desktop, laptop and mobile devices like android and iOS).
Here is our another blog post regarding the update of our new UI :  "Delay In Chat Development Process" this page explains in detail what 's going on behind the screen of chatzozo software development.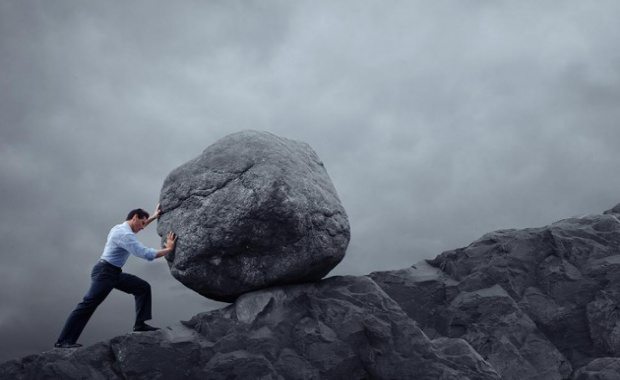 Website Development:
Our chat website went through lot of changes and design layouts in past couple of years. Only our old and regular chatters knew about these changes we did in past. If you are new, read the follow paragraphs.
We moved our domain(URL) from "zozo-chat.com" to "chatzozo.com" it's when we lost all our ranking due to competitors bulky unwanted back-link trick. Backlinks act as important role in ranking website and gives more important to the website in search results. In the end of 2016, one of the competitors purchased thousands of spammy backlink for chatzozo.com and then google decided to kick in our ass for "sex chat" keyword. Still, we can't rank well for "sex chat" keyword alone in google search.  Anyway, it's all part of this competitive world, some people don't like to see new guys getting the top rank in search result. These kinds of stuff are going in online to take down big competitive sites. Just to remind my competitors and people who hate chatzozo as #1 adult chat room, we will make zozo a better place again without any flaws or errors this time. We started everything from scratch and spent too much time in the site to keep it running for users who still love chatzozo. We are not gonna stop until we get our lost ranking and place which we deserve the most.
Later then google recommended all webmasters to move all sites to HTTPS (secured SSL) connection to provide a safe environment for users to avoid getting hacked by data leaking through NON https connection. You guys have no idea, how google will  move all the non HTTPS site to new HTTPS sites. At earlier those sites are treated as a new website, so our rank dropped again. In the meantime, I got panicked and thought lets remove the whole NON-https links from google search and let's keep things fresh. That's the stupidest thing I've ever done in my whole life lol. Then, google treated our site as a fresh new site and it's not ranking like before and our user level got dropped drastically. We lost more than 60% of our search traffic due to this stupid move.
After I learned my mistake and all I can do now is to wait and keep fixing the new chat bugs and working on it. In the meantime, we planned to move our site from plain HTML site to advanced PHP. Because php gives a lot of options to update all the new content or advertisement in our pages quicker than before. So we don't want to keep editing each and every page in chatzozo. It took few weeks for us to make a new php site with a responsive design which supports all devices.
Once we moved to a new php site, all old links got to be removed or redirected to new URL. There you go, again the old dead goose is back with another issue. When we redirect old url to new URL, Google will decide which URL they should show in their search results. Because, if some-page link is more popular and used by lot of people, google will take their time to switch from OLD URL to NEW URL. So, there you go, we have to wait another few weeks to get things updated normally, this time I did nothing and its not my fault either :D. All we have to do is to be patient and wait for Google to pick things up fresh and make our site available for everyone around the world.
Those struggles are not yet over, but we embrace ourselves in this situation and we keep moving forward to make a better chat room for everyone.  I really thankful to my chat admins and moderator who helped in the period of struggle and they believed in me and in my ability for making chatzozo better platform for all.
We are still developing our both NEW UI and OLD UI chat parallelly to keep them updated and fixing new bugs we encounter each day. Even for god, it took 6 days to create this perfect world. But we humans did made changes in history by spending years of hard work in projects that today makes us feel wonder. An empire is never built in a year or so, it takes years to build and thousands of workers to be needed. We will update about our chat development in forum and blog pages rapidly.