Is chatzozo a real sex chat room or just a regular chat room(non sex chat?)
Technically chatzozo IS a real sex chat room but sometimes it looks like a non sex chat when you enter into the room. It is fun to see people who always ask the same repeated question, "Is this really a sex chat room or something else?" Well we reply at once "welcome to heaven of the chat world and have fun without stupid rules."
When you enter into the room and watch the talk for a while, you might get a weird thought in your mind "damnn what is this place? is this really a sex chat room?" You might encounter some weird topics of discussion which goes on in the main lobby. That makes them feel like they got into the wrong room or something. We have chatters who are from around the world and they talk and share about all the topics in this world, example ( books, films, politics, science, nature and more )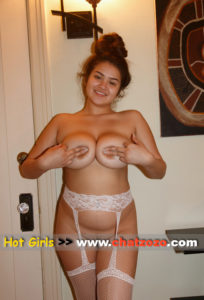 In everyone's life, we face a different type of shift and change right? Well, this happened with chatzozo too, a few years before it was a normal fun chat room without adult or sex chat, we even had a teen chat room and the site was fun and filled with all types of ages of chatters, but, circumstances forced changes in chatzozo.
Ok, what forced us to make these changes in chatzozo? What were those changes we made in the past?
What makes chatzozo unique from other rooms and why was chatzozo created? What triggered us to start chatzozo when there are hundreds of other online non adult chat rooms? Here are those reasons:
 If you have a clean non-adult chat room, you can't expect you will get a clean chatter who never do sexting or talk about sex.
 Poor innocent chatters get a ban and kicked from the room for saying some adult words like "shit, fuck, pussy and dick."
 Every one deserves a place to stay and chat without any stupid rules that spoil the fun of the chat.
 It really felt like we were walking back into high school to follow those childish rules. On the other hand, we can phrase it as "it looked like an internet prison" for adults.
These are the main reasons which flipped the coin of chatzozo to be an adult chat room with freedom of speech. Yes, now you can talk like a real adult who can swear or talk any foul language without any restrictions. Please make sure, you don't hurt others by using foul language. You can use it for certain reasons, for example ( a fun adult talk with friends ).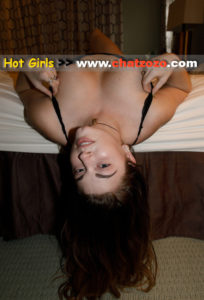 Every chat site should be a fun place where regulars and newbies would like to spend more time and get involved in other chat activities. What makes the chat room more fun and joyful?
If you are an adult, you might expect freedom of speech and a place where you can open up freely and speak your mind without hesitation. People really should appreciate the way you speak and people should be treated like they are part of this chat community.
We have very strict administrative rules which keep our mods and admins in line where they don't spoil the chat environment. Our chat admins should not lose their temper on new users who are not aware of the chat rules and regulations. Freedom of speech stays on the table until it is used for abusing other chatters and hurts them deeply. We never take abuse lightly, we stand against spammers and abusers to make sure we provide a better chat room for all.
If you have any thoughts or want to say something about this blog post? Go ahead and leave a comment below and we do allow everyone to speak their mind.