How to share images in our chat room
Some tips to help you to share unlimited images in our chat rooms without any additional fees to use it. All you need to do is just log in with our social log in method to share unlimited pictures in our main(lobby) or private chat rooms with any other chatters. Just go through few steps bellow,
Step : 1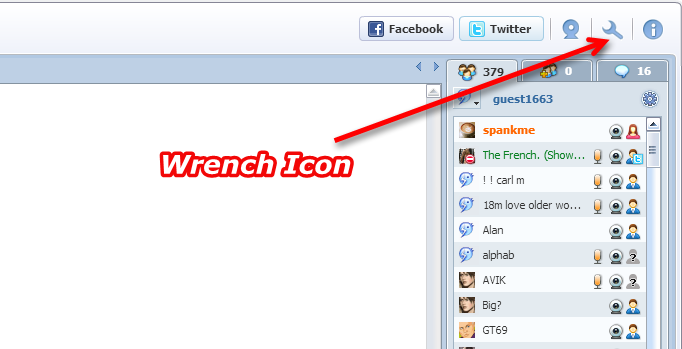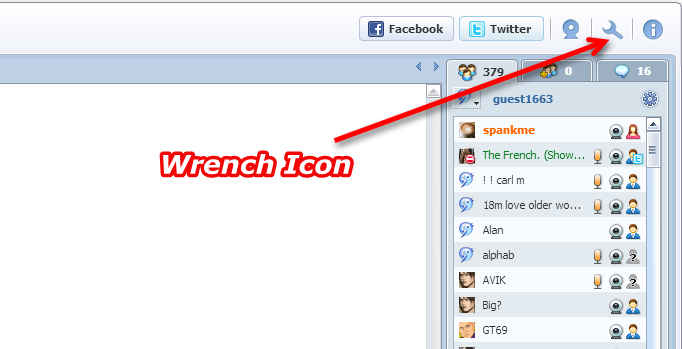 You can see a wrench icon at the top of the chat room near the cam icon button. Click it, its the option for the chat settings and users settings.
Step : 2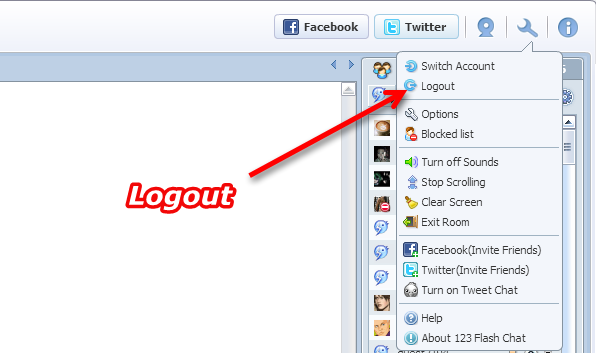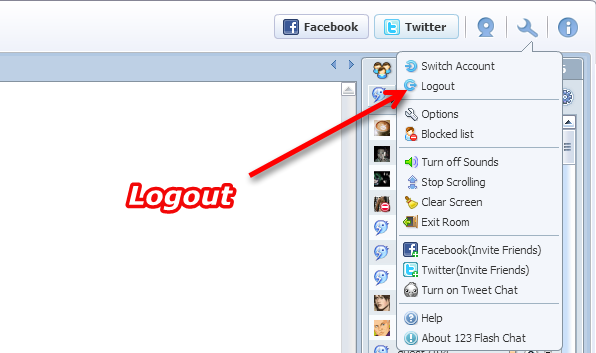 Now you can see a number of option when you click at the wrench icon. Just select or click at the logout button to open new window to login or create new social login account in our ZoZo Chat.
Step : 3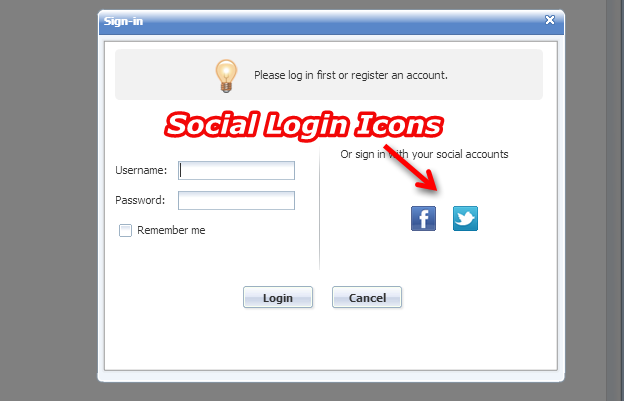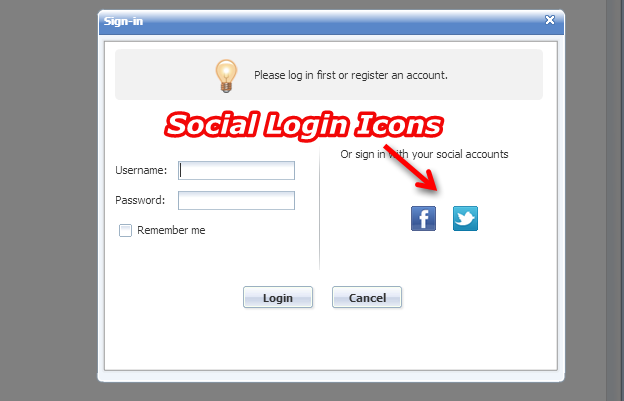 When you click on the logout button, a new pop up window opens to login into our chat room. You can see a two famous social icons that might be familiar to you. If you have any social account, facebook or twitter? then you can login into our room without any issue. Click the Icon it takes you to consist page and will ask you the permission to access your profile to make it as our login account. Click allow and you might now able to use your social login account as our chat login account to share images and be our register member.
Step : 4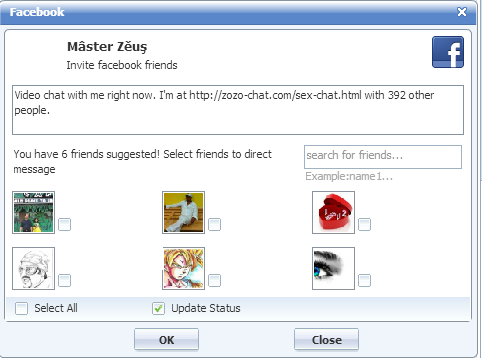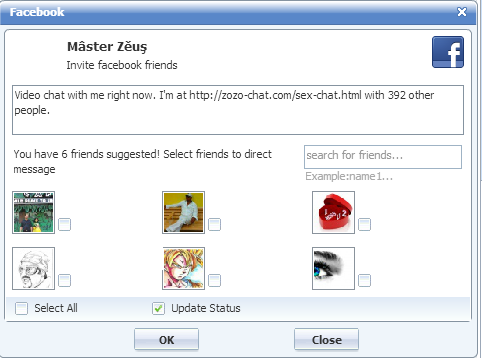 And there will be a new window pop ups in the chat room to invite your friends to our chat room to make more fun. It is easy to share our website to your friends and make them to know about our unlimited free adult chat room without any risk. If you do not wish or want to invite your friends to our chat room, just hit the close button and it never appears again.
Step : 5


You can See a new icon that pointed with the red arrow mark , click it on the chat and there will be a new pop up small window open and says send image and youtube message,


Above the picture you can see the image sharing option to send the image from your computer to our chat room.  Click it and you can see a local pc window ask to find a image in your computer select it and click open.
There you go you can send images without any restriction.
Note : Make sure all the images you send in our room are legal and 18+ adult images.