Favoured Frenzy

What image comes to your mind when you think of an international border? Barbed wires? Well, sometimes yes, sometimes not! Here's how different countries define their international borders across the world. This is the most interesting thing you'll see today!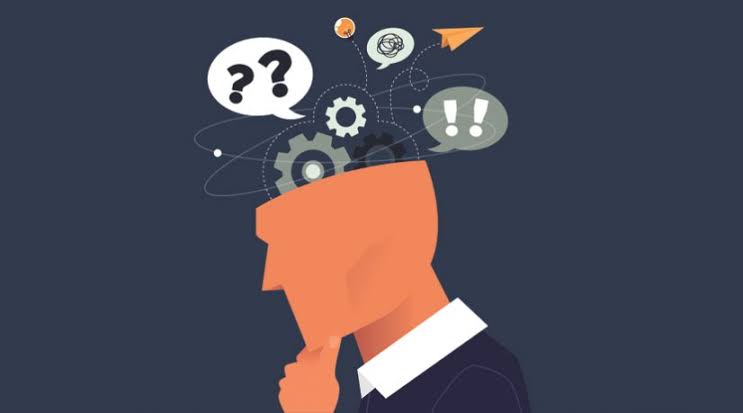 Have you ever been to a strange border? The world is full of international borders splitting lands from one another since the early days of humankind. Moreover, there are many unique international borders around the world that you must know.
Vatican city - Italy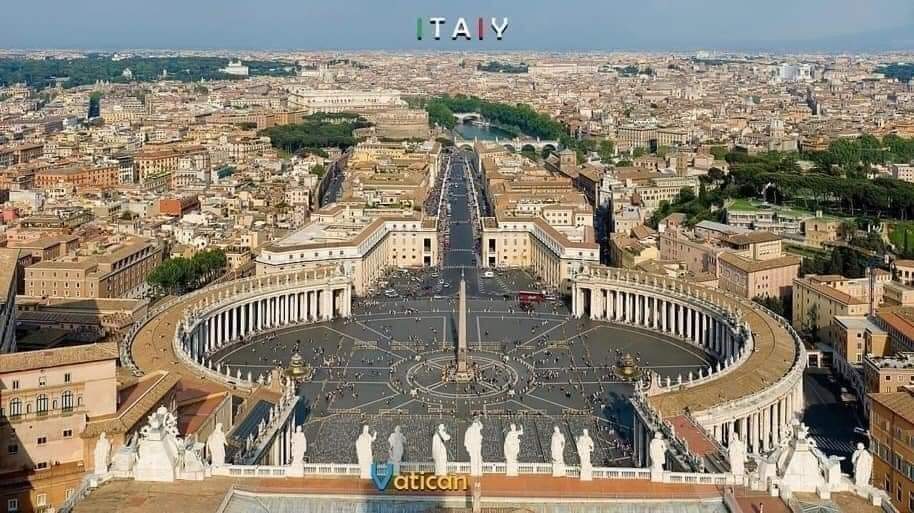 The border is marked by the entry to St. Peter's Square. What a stunningly beautiful border, we must say!
United states - Mexico
This border is about 2000 miles long.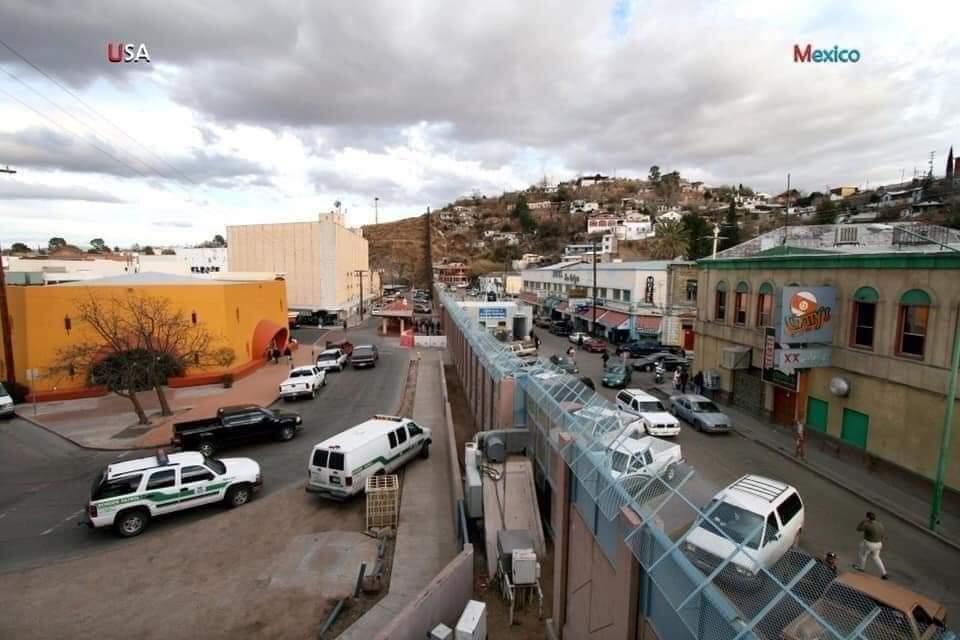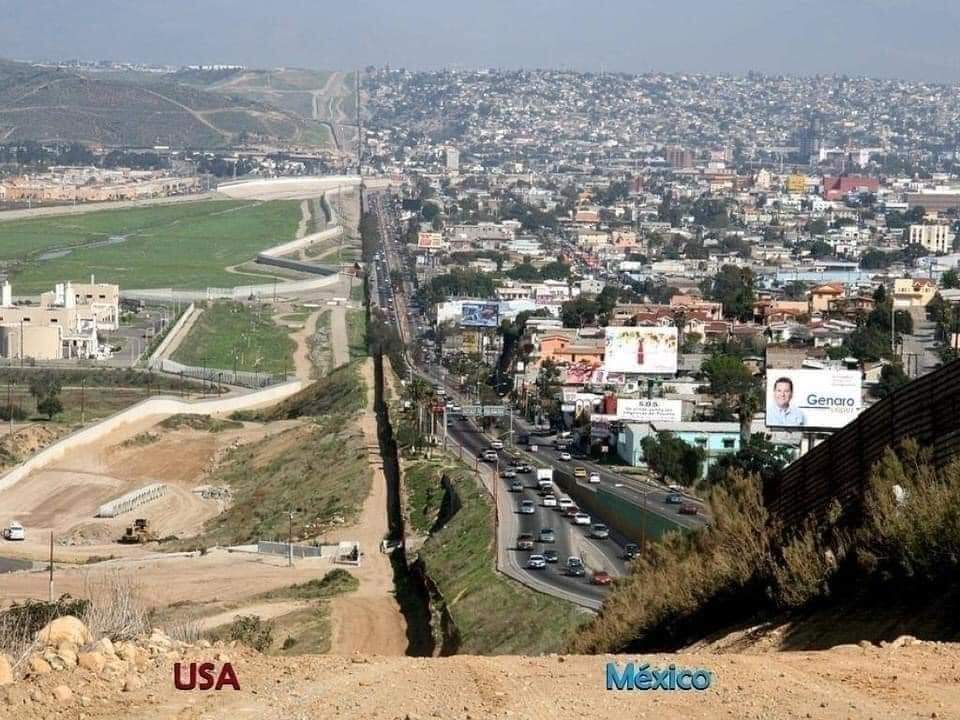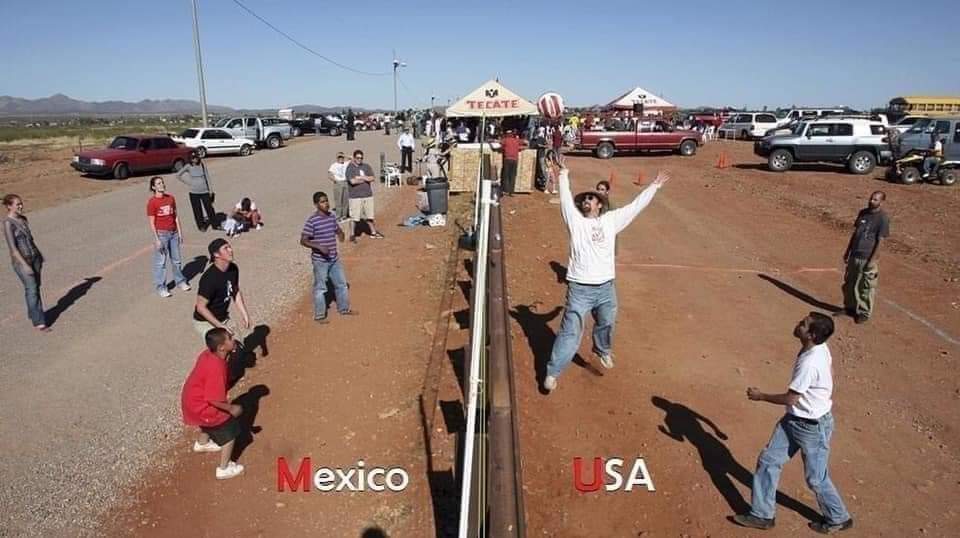 Austria - Slovenia alphine border
When nature divides.!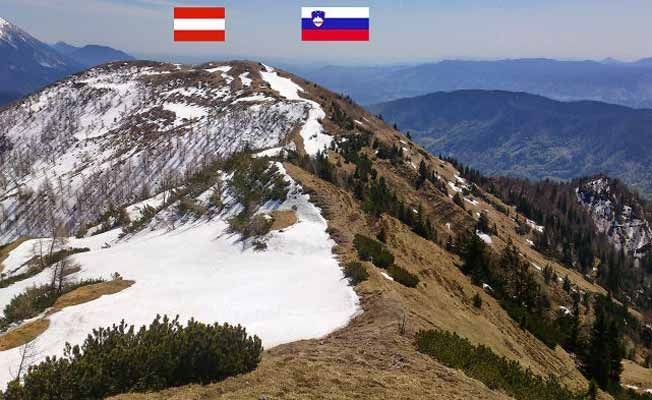 Finlen - Sweden - Norway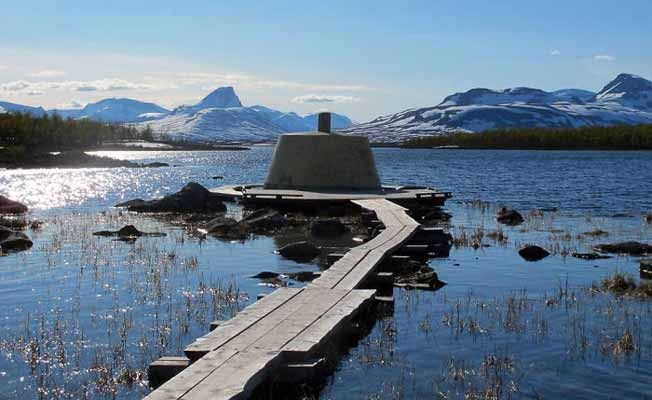 Ever imagined an international border that's so peaceful?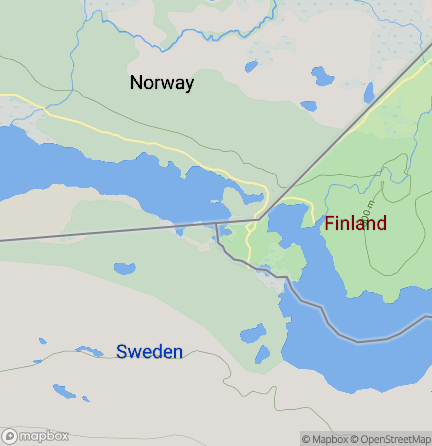 The Three-Country Cairn is the point at which the international borders of Sweden, Norway and Finland meet, and the name of the monument that marks the point.
Poland - Ukraine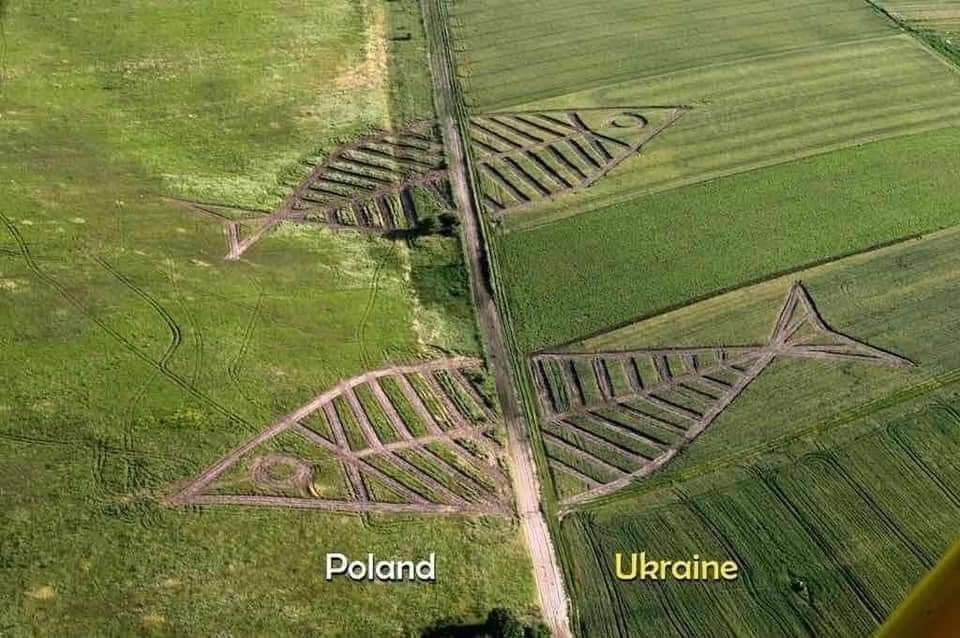 Every year, a festival is held at this border. The festival is called 'The Land Art Festival.
Argentina - Brazil - Paraguay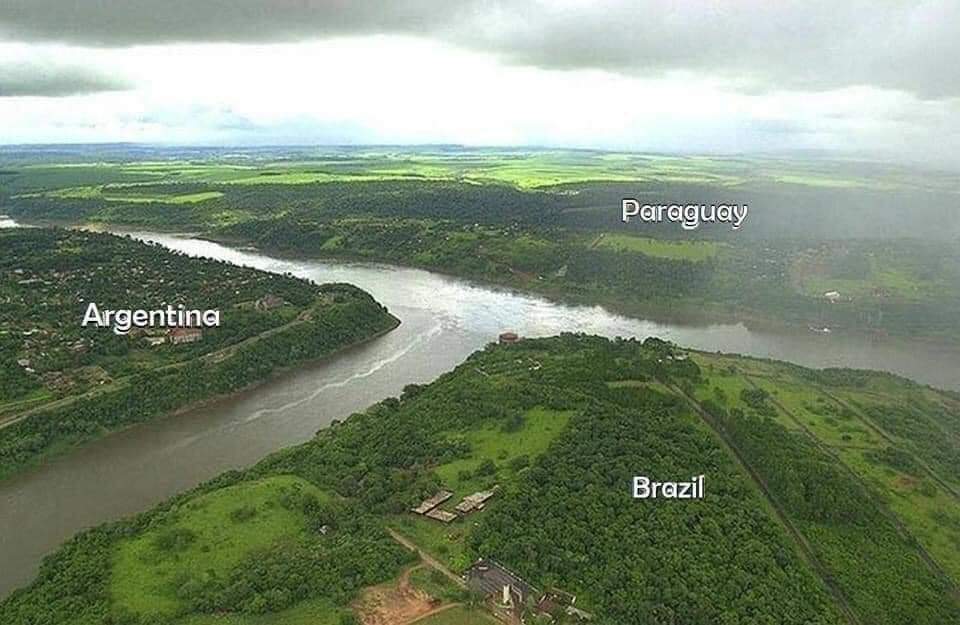 Connecting three South American countries, this border is called 'The Triple Frontier'.
Coasta rica - Panama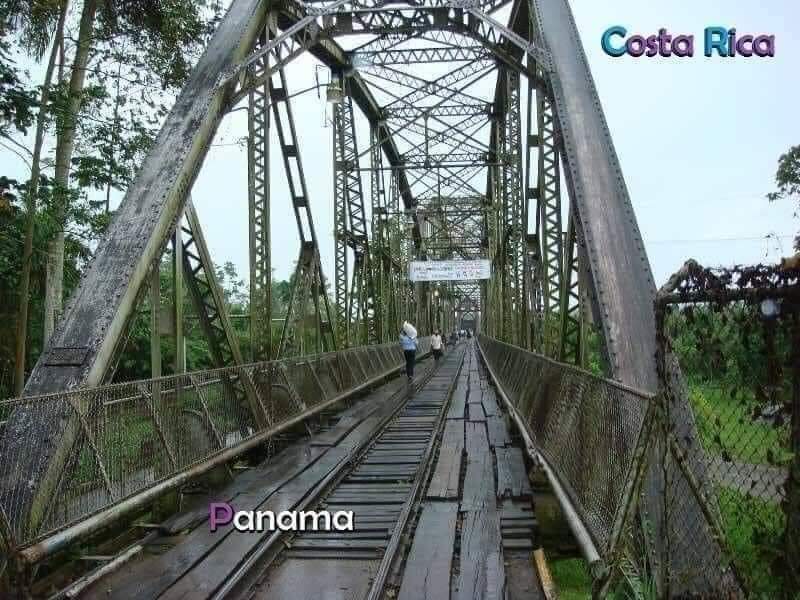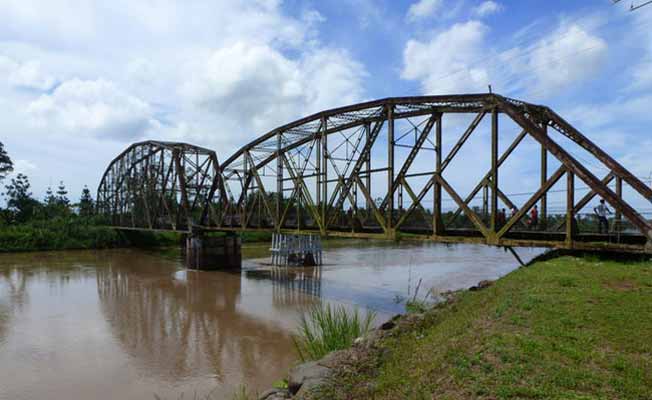 Sixaola River separates the two countries.
Haiti - Dominicana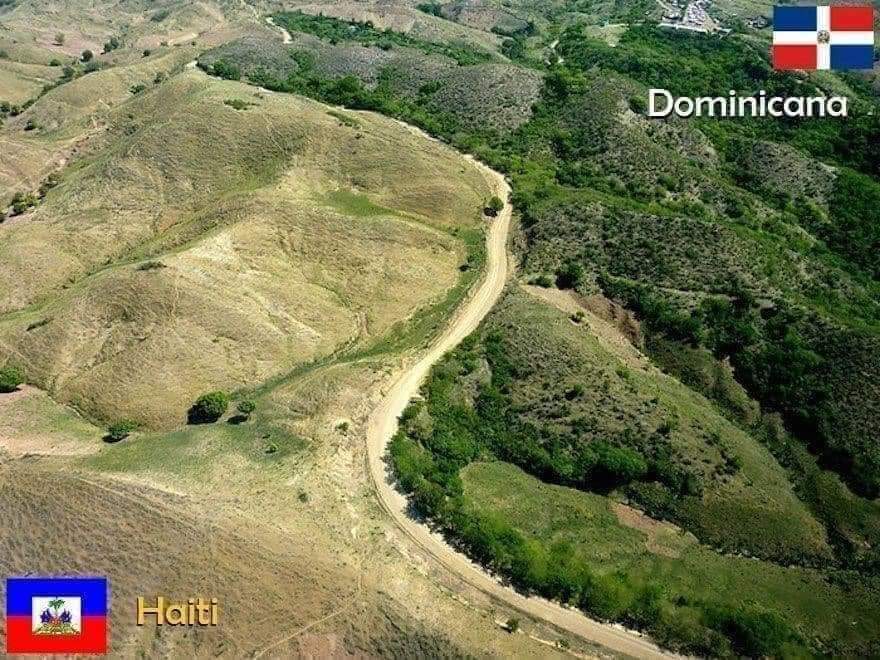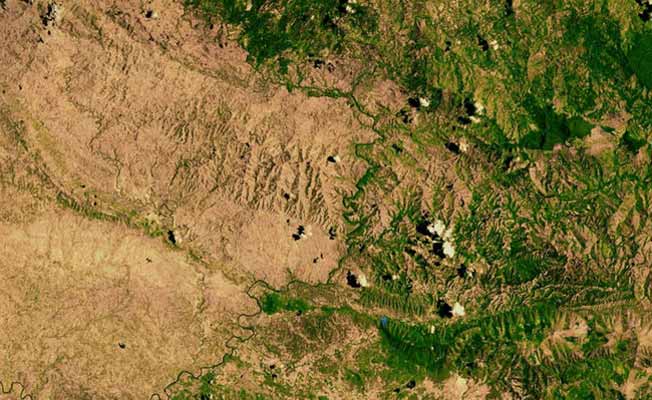 Because of limited deforestation in Haiti, this border is one of the most stunning ones in the world.
Spain - Morocco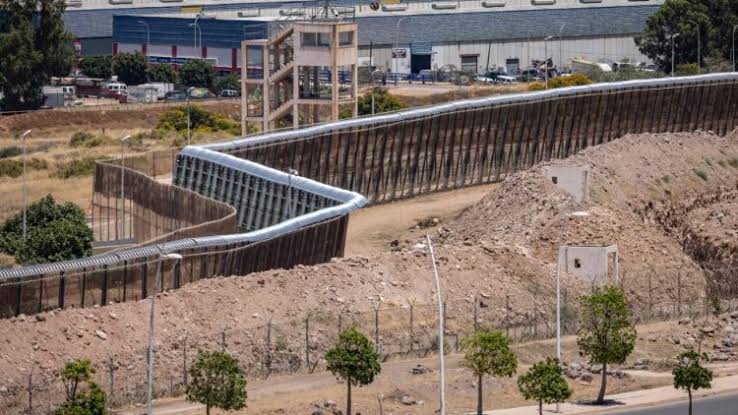 High fences are provided to discourage illegal immigration from one country to the other.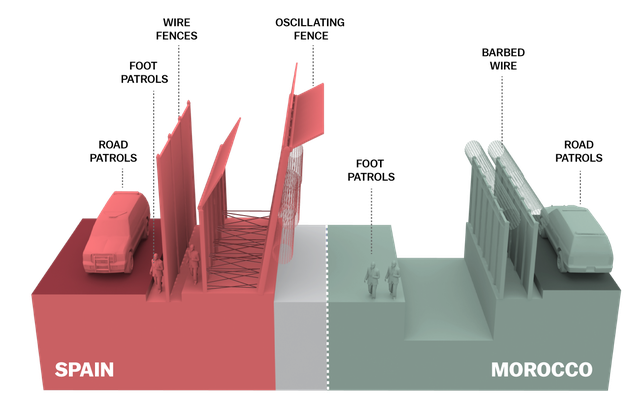 Norway - Sweden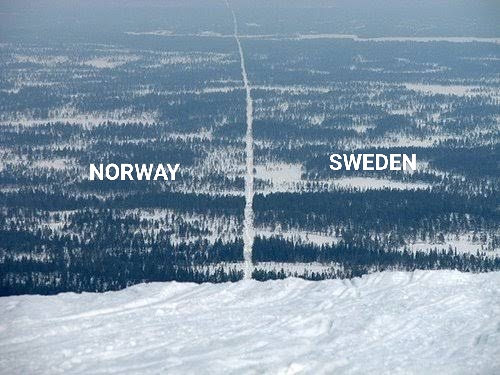 Trees have been removed in a thin strip between Norway and Sweden to mark the border. Snowmobilers use this pathway regularly!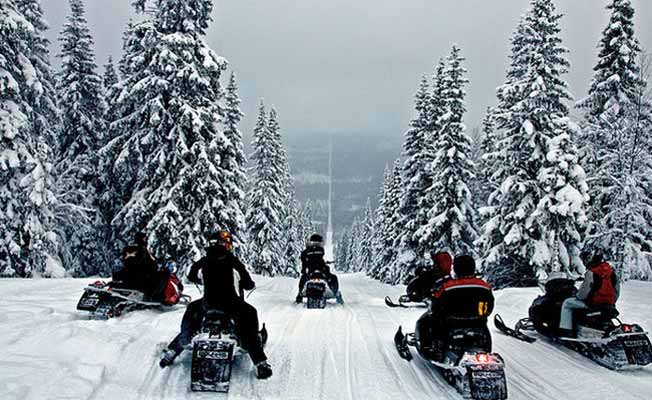 United States - Canada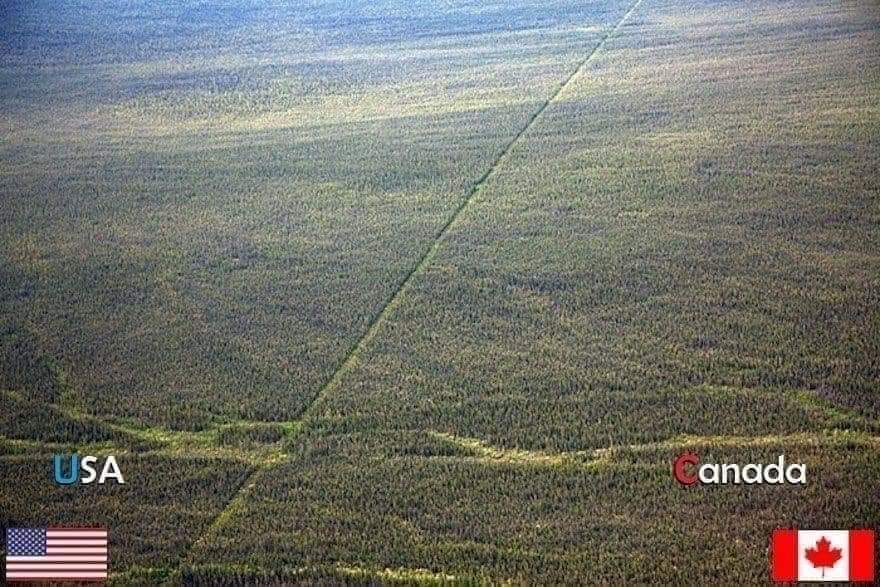 Stretching for more than 5,500 miles, this is the longest international border in the world.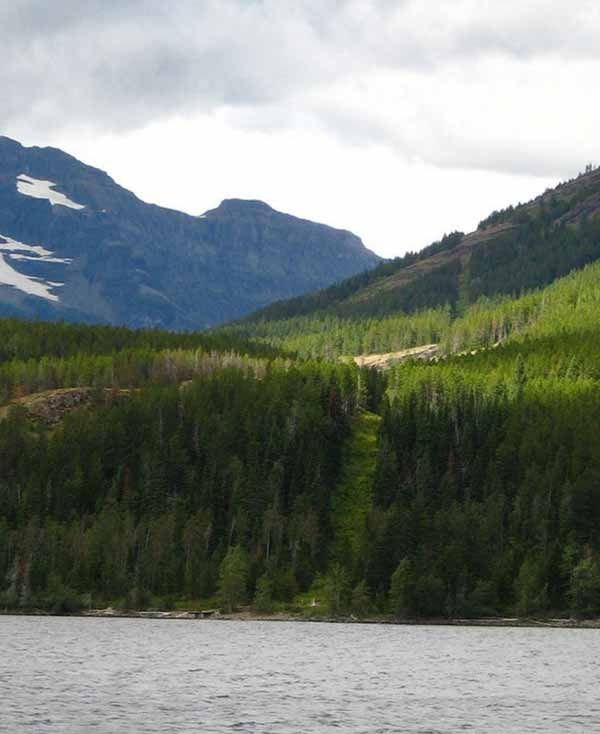 Argentina - Chile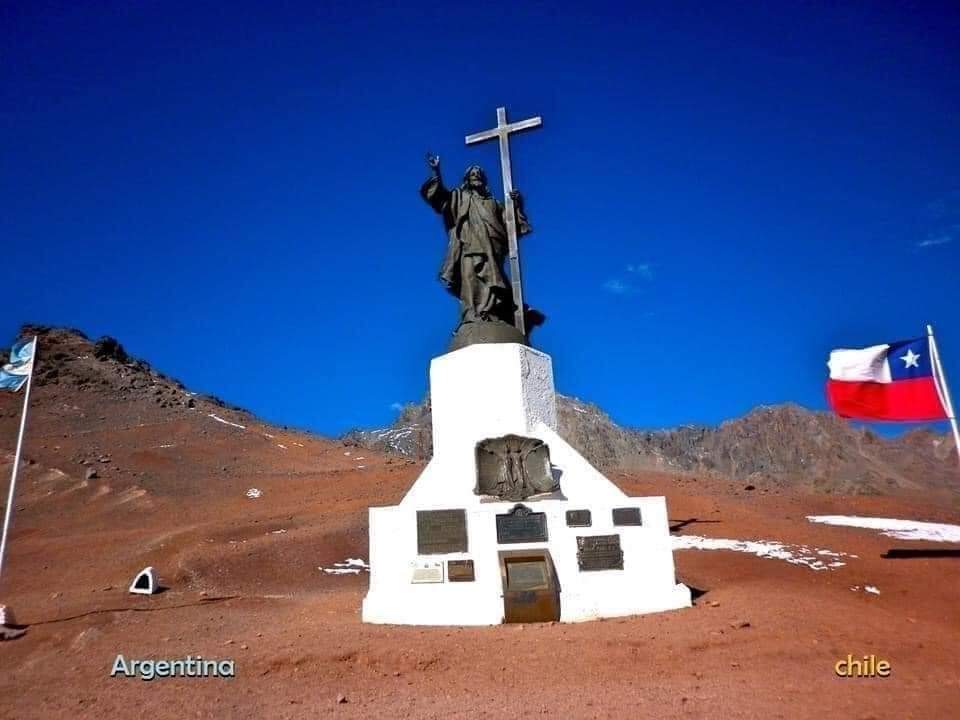 A statue of Jesus Christ marks the border.
Northern Hemisphere - Southern Hemisphere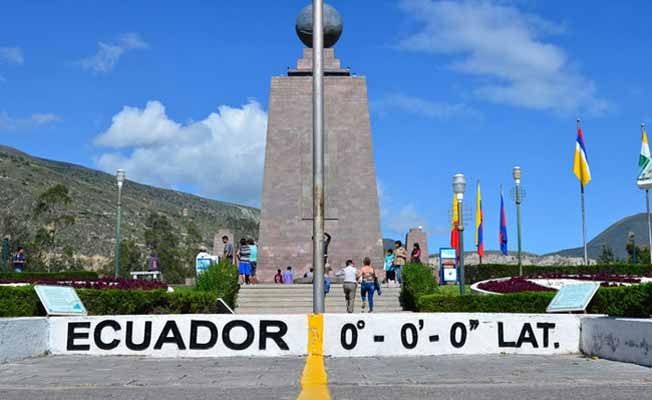 Zero degree latitude.
Spain - Portugal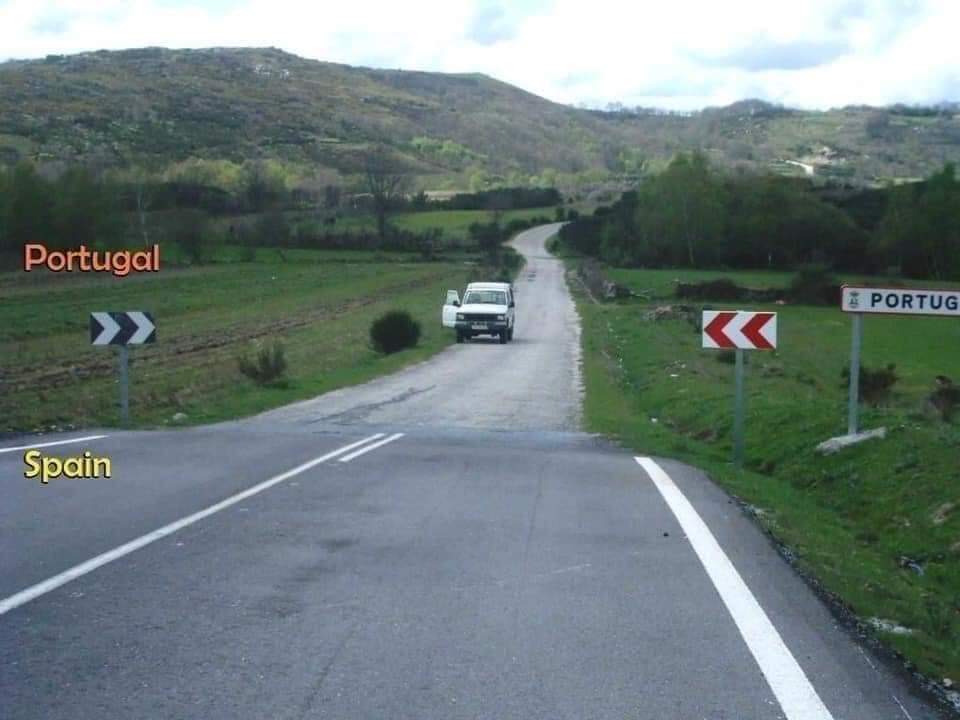 As simple as road!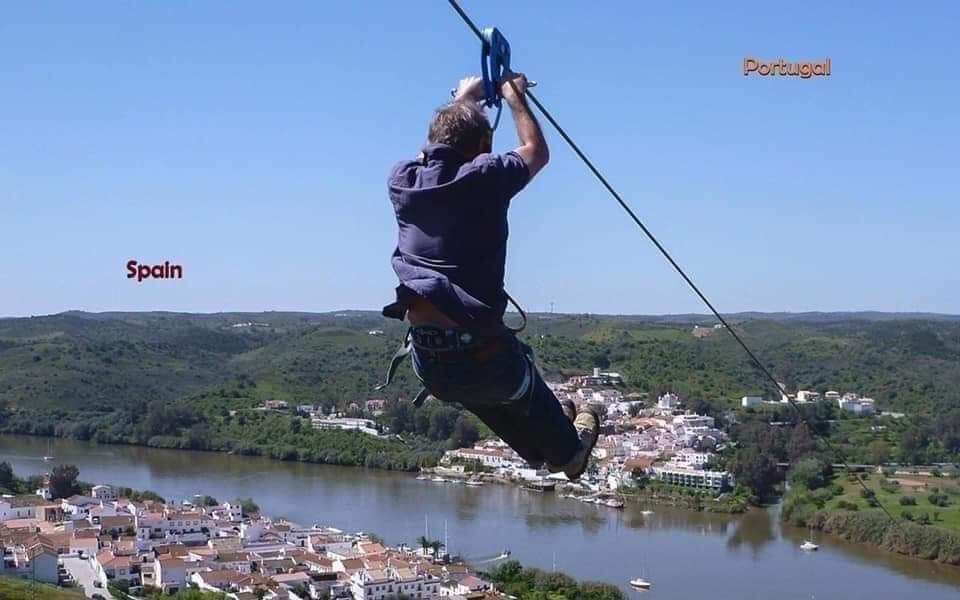 Slovakya - Macaristan - Avusturya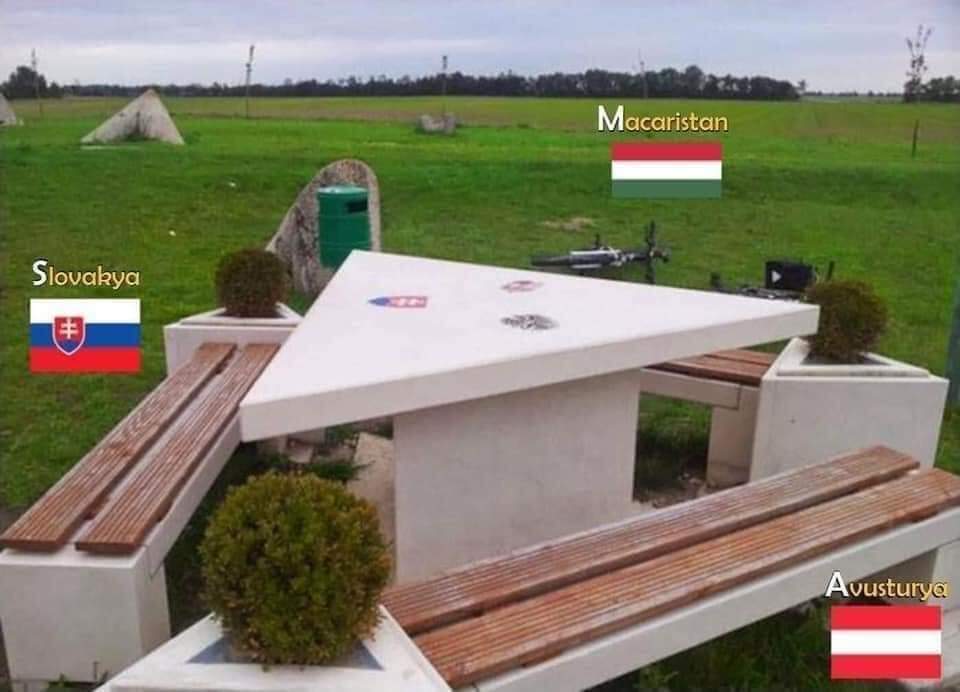 A picnic table at the border – how cool is that!
Netherlands - Belgium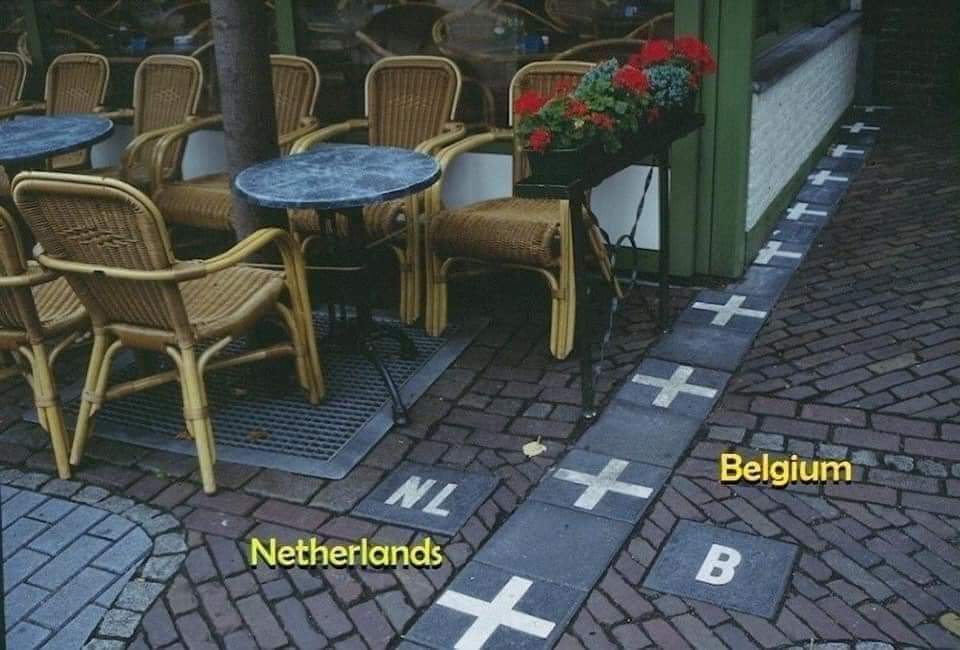 This one's the most striking of all!
Palestine -Jordan - Syria
Most stunning nature among borders!
Zimbabwe - Zombia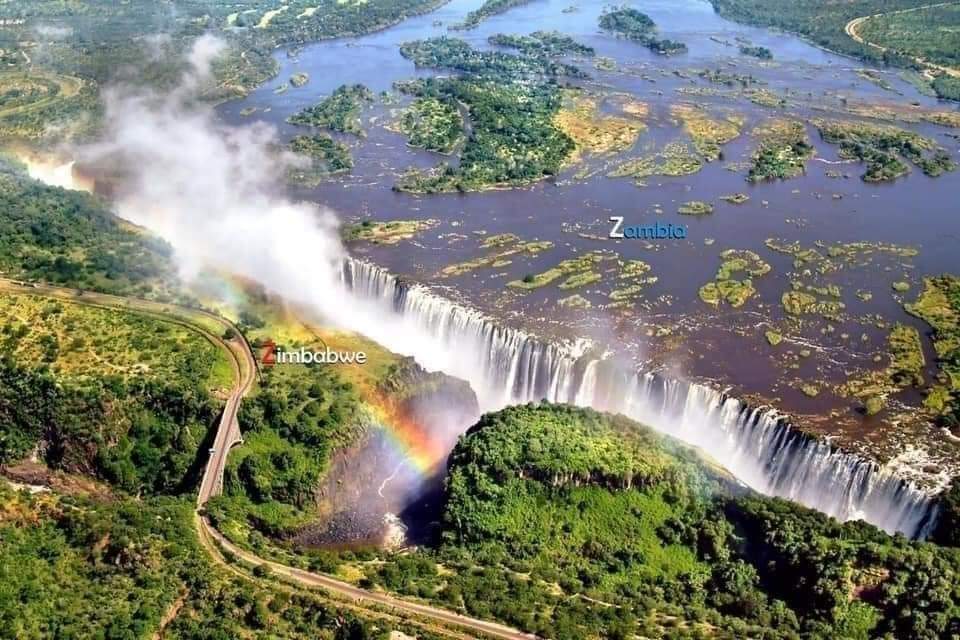 Victoria Falls is part of the mighty Zambezi River, which forms the border between Zimbabwe and Zambia. The waterfall straddles Zimbabwe to the west and Zambia to the east, and is easily accessed from either country via Victoria Falls Town in Zimbabwe or Livingstone in Zambia.