In chat rooms most male chatters loves to chat with female chatters in private rather than in public chatting. If there are, let's say,  500 male chatters and 1 female chatter, just imagine how many private messages that female chatter is being bombarded with! How would you feel if you had to deal with that? Would it make you happy, or would it make you annoyed, or even angry? Naturally, you would feel very irritated! So we are going to explain how to stop these unwanted private messages and stop them permanently.
For females we offer free VIP membership to protect them from unwanted private messages, abusers, spammers and hackers. All you have to do is just have access to a webcam to do video chat with admin. It's just a verification process to make sure you are really a female who is looking for a VIP account to be protected from unwanted annoying private messages and strangers.
Steps to stop unwanted private messages while you chat :
Step 1 : Find Wrench Icon or Spanner Icon
Step 2 : Choose "Options"
Step 3 : Choose "Messages" Tab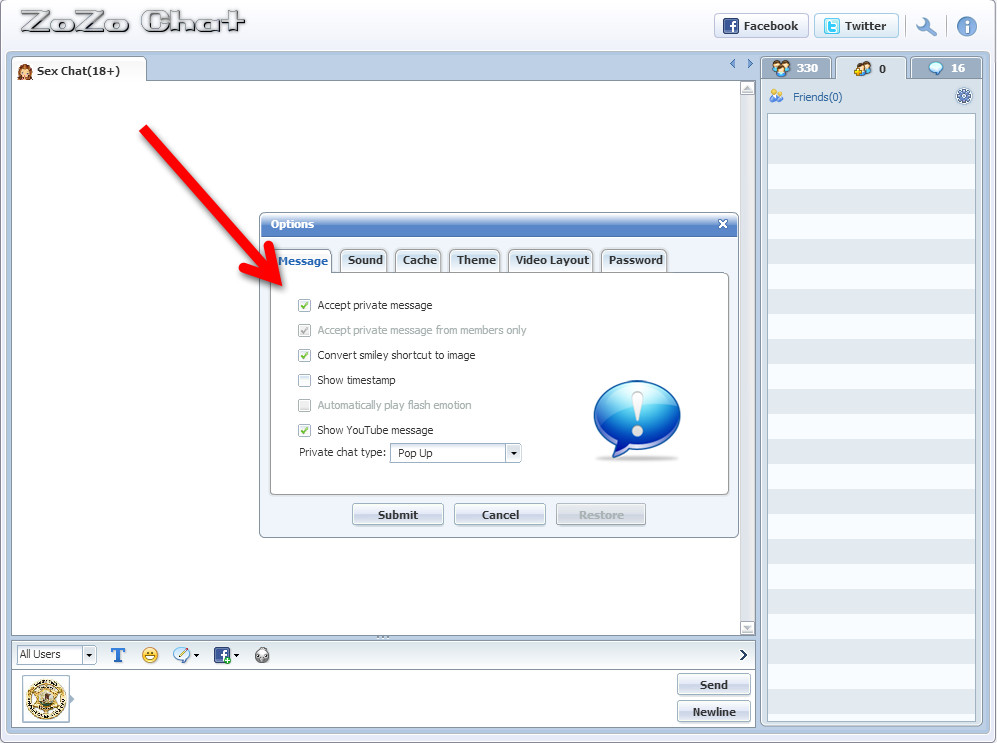 Step 4 : Un-tick Boxes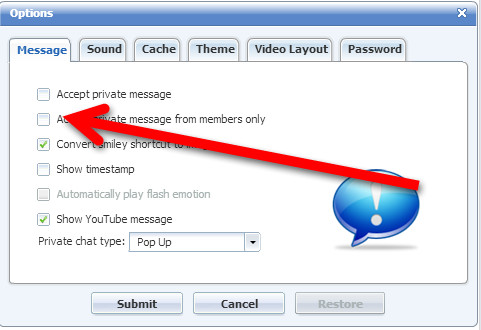 Finally, Click "Submit" To save your settings
These are the steps you need to follow to avoid unwanted and annoying private messages from chatters. We recommend you use this options to help keep yourself at a safe distance from strangers and hackers.