A few days back we removed avatars from the chat texting area. Previously, it showed the chatter's own uploaded image or default chat avatar images in the texting area. This makes very little difference when you text in our chat rooms. Now we have disabled it from chat rooms due to overload and chat lagging issues. Now the issue is totally resolved. Now you get chat messages much faster than before and this is good for chatters while they are in public discussion. If you miss that option and if you want to set it back, you have to follow these steps shown below.
How to ENABLE avatar in text chatting area.
Step : 1 – Select Wrench(Spanner) Icon to find Options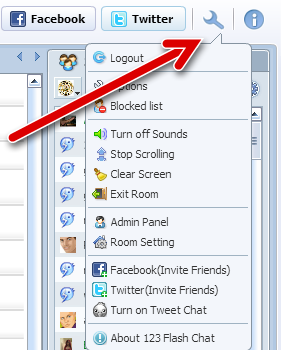 Step : 2 – Select Options From the List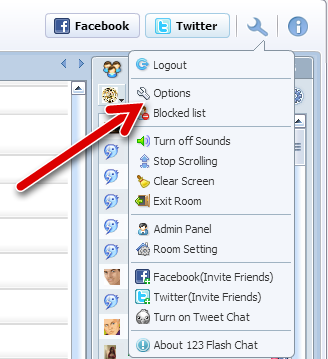 Step : 3 – Choose Theme Section from the Menu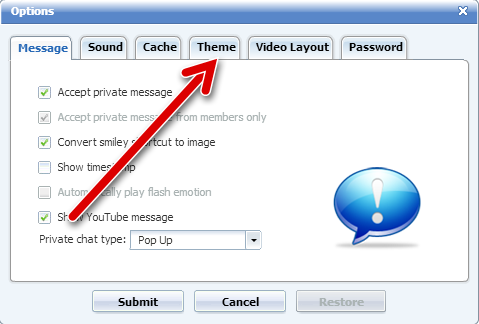 Step : 4 – Choose Avatar In Chat Options ( Drop Down Menu )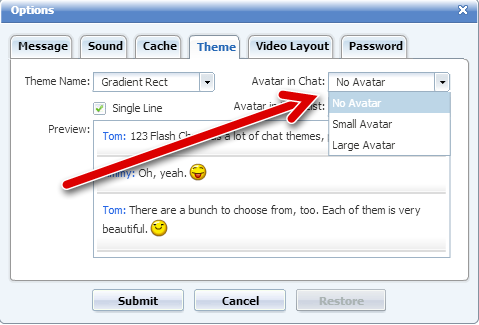 Step : 5 – Select Small avatar or Large avatar From the List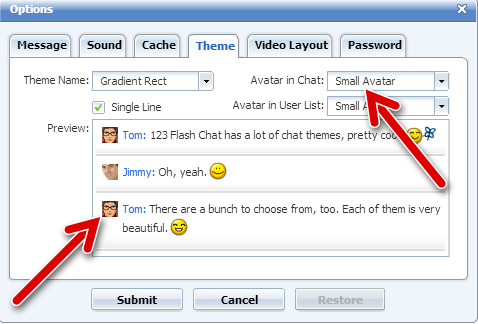 When you choose Small avatar, now you can see a preview of the avatar in bellow sample text ( TOM , JIMMY ) Conversation. If you choose Large Avatar, it changes into large avatar in front of the name.
That's all, now you can