Not all chatters are the same. They think differently, they like different things and different ways of chatting. That's the reason why our zozo chat provides you with an all-in-one option chat room. Here we will explore video (webcam) layout and positioning, and then docking in the perfect place based on your preferences.
Few chatters love to keep the webcam arranged at the top of the chat side by side. And others like to keep pop-up cam windows so that they can drag and keep them anywhere inside the chat.
Pop Up Video Chat Window
Go to Options and choose Video Layout in the small window inside the chat. There you can see few a extra options to dock your webcam window or pop-up. The default setting will be in Pop-Up video window.  If you wish to change this, then you can follow these following steps:
Dock Video Window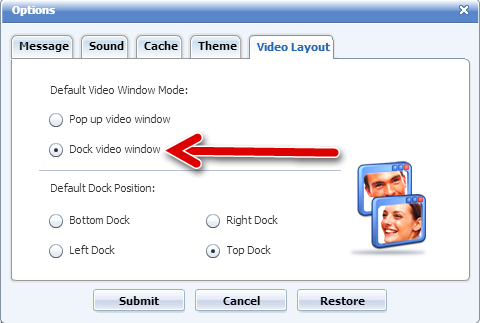 Now from the above picture your can notice that the Dock Video window is selected right now. Check the image below; it shows how it works when you choose the Dock Video window option. It looks good and clear, but the issue with the docking option is, when you select dock option the main chat window will shrink.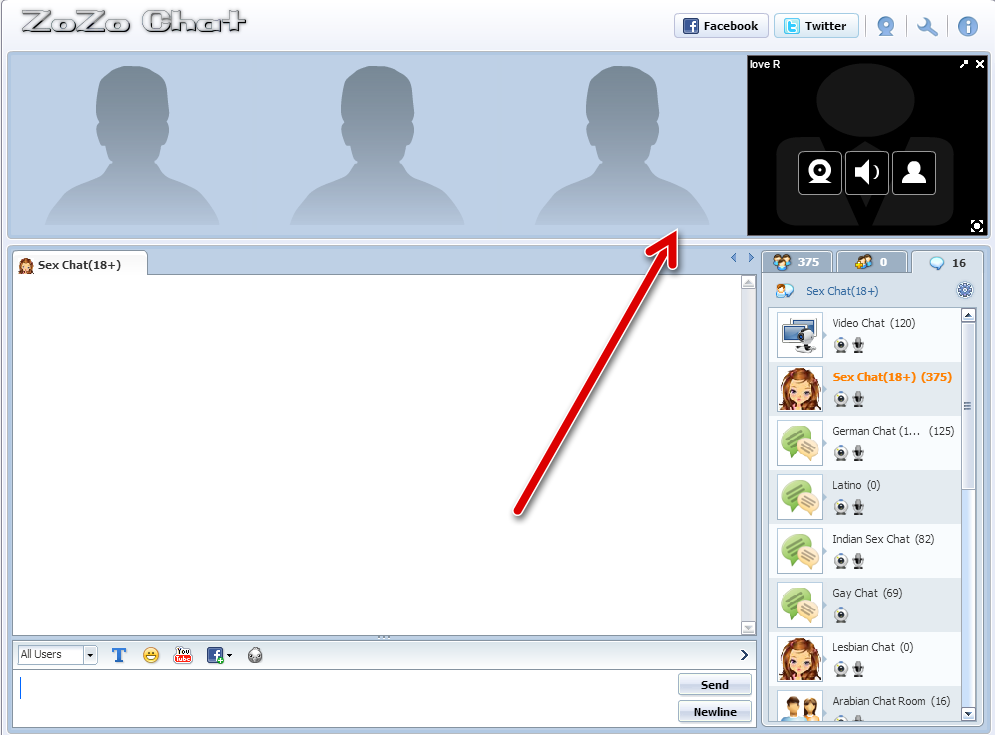 That's all! Now you have changed your video settings using the Docking Option. There are other options to change the position of the video dock:
Left Side, Sight Side and Bottom Side of the chat.
If you still have any questions  or issues, please do not hesitate to contact us through our contact option.