Some people are not happy with our new chat modification in name list docking.
Well not to worry, its not permanent. We gave you special tool to change it based on your needs and like. We call it as DOCKING name list.
Check below screen shot images and it helps you to change the name list docking in right or left side of our chat room.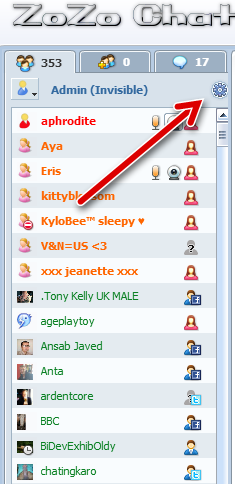 ---
That's all its simple and easy to shift name list in our chat room. Have fun and enjoy chatting in our rooms. Let us know, if you need any help from us. Make sure you make comments in here.