ZoZo for the very first time it going to hold it's first ever contest! We are reinventing our beloved ZoZo image, however, ZoZo staff decided it would be more fun if our redesign was interactive with our users creativity and participation! The name of the game is to take your selfie while holding your very own created ZoZo sign. The sign must be in the picture and clearly visible. You will be graded on 3 things:
Creativity – You may use anything from a piece of paper to a billboard 😀 The sky is the limit!
Sexuality– We would like to see some nudity in the pic, not mandatory, but it will increase your chances!
Uniqueness – We want something that represents you and your individuality, rather it be your pose, your art, or your style.
Each section is worth 10 points. Giving all girls a possibility to earn 30. This is a points system so you will be awarded points as per category depending on how well you do in each section. So who will determine the winner you ask? The ZoZo staff members of course! We are your judges! What could you win from the contest? Well, I'm glad you asked, we are giving MONEY!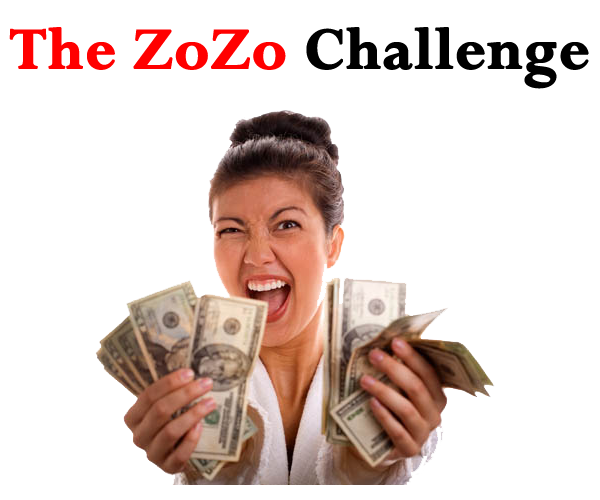 1st place- $20 

2nd place- $10 

3rd place- $5  

What? You didn't think you were going to get more did you? LOL. Don't worry, I know what your thinking, how could you post a picture with your face and nudity? Don't! If your not comfortable, don't show your face  And if you prefer to take a selfie without nudity, that is also your choice, however, just remember that there is a sexuality category, and many competitors. To make your submission, Email your final picture to [email protected] The competition begins today and will last 2 weeks, hope you don't miss the deadline! 11/7/2015-11/21/2015
Disclaimer:
Only girls qualify for the contest, however if there are any guys who would also like to send their pic with a zozo poster for the cause, then by all means please send it in. Girls, please be sure to note that you will need a PayPal account in order to receive your prize money. By participating in our contest, you do hereby agree and consent to allow ZoZo staff members to view, solicite, and use your photo for the promotion of ZoZo and or solicitations.